Posted to Death

Posts: 2431
Joined: Mon Sep 21, 2015 10:14 pm
Location: Motherbase - Main Office
Following this post here:
viewtopic.php?f=7&t=4476
I'm sending those, even if my rework's suggestion doesn't go through, still something.
Attachments

(77.41 KiB) Downloaded 97 times
"Show me what you've got, Snake!"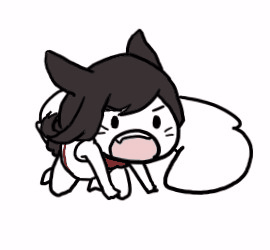 ~ Dev, 08/16/2016.
---
Novice Member

Posts: 14
Joined: Wed Dec 21, 2016 8:39 am
oh my god the snek rubbery sound for the binding.

i knew they were noodles.

so satisfying...
Ingame, I am:

Matilda Perugia - A Karatynn.
WHAT IS A COFFEECCUBUS?

A type of "ccubus" that is a form of a succubus, but instead of feeding off of sexual energy, she feeds off of Coffee. She also is a morning person, so always expect your coffee to be made, with breakfast and your coffee pot being stolen or molested.
---