Just wanted to wish Dev a happy birthday. Despite my inability to financially support the game, I really love the game and the path it's following. Please keep working on SL2 whenever you can!
---
Posted to Death

Posts: 2640
Joined: Mon Sep 21, 2015 10:14 pm
Location: Motherbase - Main Office
IS IT EVEN HIS BIRTHDAY? WHERE ARE THE ROTTEN EGGS?!

HAPPY BIRTHDAY, GOON BOSS!
"Show me what you've got, Snake!"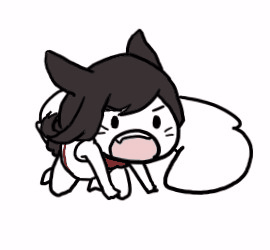 ~ Dev, 08/16/2016.
---
Talkative Poster

Posts: 227
Joined: Sat Jul 16, 2016 2:11 am
Location: Catgrill Heaven
HAPPY BIRTHDAY DEV.

Thanks for making this neat anime game I sometimes play.
"I feel the weight of my sins crawling on my back."
---
Happy birthday dude, keep up the good work, this year's been really good.
---
Oh shit, it's his birthday? WELL DAMN! HAPPY BIRTHDAY MY DUDE!

YA OLD NOW!


---
Frequent Poster

Posts: 105
Joined: Wed Apr 20, 2016 2:43 pm
Location: Cairo, Egypt
Contact:
HAPPY BIRTHDAY DEV!

Stay cool and RP WITH US SOMETIME! (who am I fooling he doesn't play his own games)

~ ~
3 G
r e
d n
~ ~
---
Frequent Poster

Posts: 175
Joined: Fri May 05, 2017 10:39 pm
Location: Bumfuck Nowhere, USA
Contact:
Happy birthday :confetti:
---
Intermediate Poster

Posts: 61
Joined: Sat Jan 10, 2015 3:59 pm
Contact:
Much agreed with Lewdcifer. I really appreciate the game, Dev! I'm not sure how much time I've devoted into this game, and I'm somewhat afraid to know. Still, I met lots and lots of people here that I've grown close to- at least, internet wise.

Happy Birthday and Best Wishes Dev!
I need more building tools, Dev!
---
Dude. I met a lot of cool people due to this game. I'm really grateful for it.

Happy Birthday Eric! Enjoy it! Thanks a lot.
---
Happy Evil d- I mean, Happy Birthday! Thanks for keeping the tactical turn based online game genre alive through your work. Have a good one!
---